The
Green Stock Journal i
s an independent paid circulation newsletter and advertising report serving the financial sector
Copyright 2022 Green Stock Journal
For question, comments or to suggest an article topic please contact :
Editor@GreenStockJournal.com
News, Information and Insight On Those Public Companies Dedicated To Environmentally Friendly Alternative Energy Sources.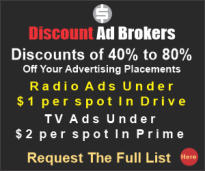 EV auto sales are increasing by over 40 percent annually.
Which public companies will benefit the most?
Most of Europe, China, and 10 states in the US have already mandated that 100% of motor vehicles will be
zero emissions by either the year 2030 or 2035. Worldwide car sales were around 66.7 million vehicles in 2021
and that number continues to rise. With EVs attributing to only around 5% of that number it is estimated that by
the year 2035 over 100 million zero emissions vehicles will be being manufactured annually.
Although some are backed by major manufactures most of the newcomers will not be successful.
One company
E-Cite Motors (VAPR)
has significant advantages over the others giving it a much better
chance to thrive.
It's vehicles are designed by the Legendary Automotive Icon Gene Langmesser who has teamed up once again
with Hall of Fame designer Alberto Hernandez Mendoza to bring modern classic designs reminiscent of the
"Auto is Art" Era.
The company has has met all requirements and has been assigned a World Manufacturers Identifier from SAE
International, the registration authority for International Standard ISO 3780 for the assignment of Vehicle
Identification Numbers (VIN)
Unlike competitors Tesla, Nikola, Polestar, Lucid, VW, Ford, Jaguar, and others, E-cite is not required to meet
any of the safety or other costly certifications of a traditional auto manufacturer, qualifying under the "Low
Volume Vehicle Manufacturers Act of 2015, making the ease and timeline of offering new vehicles to market
significantly more favorable. Whereas the initial timeline to be able to deliver a production vehicle to market
generally exceeds 3 years and often longer at a very high cost, E-Cite expects to be delivering its first
production vehicles for the 2023 model year. That is less than 12 months from inception to the showroom.
E-Cite Motors recently announced it has been given premiere placement for a Special Exhibit at the SEMA
Show on Celebrity Row directly between the "SEMA Battle of The Builders" and the "Chip Foose Experience"
Major Announcements About details regarding its Affordable EV Sports Car have been promised so stay tuned
for more news from this rapidly expanding EV manufacturer.

DOE Grant Issued To
Utilize Blue Biofuels CTS
Technology
A DOE grant has been
issued to Re-N-Vision, a
WBE MBE based out of St.
Louis, to utilize Blue
Biofuels' CTS technology to
test the processing of
agricultural and cellulosic
waste into bioproducts
DOE Announces
$96 Million for Advancing
Clean Vehicle Technologies
to Reduce Carbon
Emissions
WinCo Foods Partners with
EVgo
Opens First EVgo Fast
Charging Station at North
Las Vegas Store
E-Cite Motors Group
(VAPR)
Releases additional details of
its affordable EV Sportscar
currently scheduled for the
2023 model year.
The entry level motor has
been upgraded from the
previously announced 281HP
to 450HP with 450 Nm of
Torque and its its all-wheel
drive street legal on and off
road Truck/SUV

This Week's
EV Auto
Episode
This patented and proprietary technology system could be the answer
to the biofuels revolution.
Blue Biofuels may hold the key to a biofuels revolution making sustainable and environmentally friendly energy
production a reality as available inventories of corn and soybeans traditionally used to create such fuels are in
short supply.
The Ukraine war, severe drought, skyrocketing fertilizer prices along with a renewed food versus fuel debate is
causing record high prices in Corn and Soybeans along with a dwindling
supply of crops to devote to the production of alternative energy.
As Pressure mounts on traditional ethanol production the industry looks toward greater reliance on new technologies
such as that by Blue Biofuels, trading under the symbol BIOF, which has developed and patented a technology that
can convert virtually any plant material – grasses, wood, paper, farm waste, yard waste, forestry products, energy
crops like hemp or king grass,
sugarcane bagasse, and the cellulosic portion of municipal solid waste into sugars that are used to create ethanol and
sustainable aviation fuels. Blue Biofuels does this in a CO2 neutral and environmentally friendly manner.
Corn based Ethanol cannot further grow in a meaningful way. There are limitations on the amount of corn available for
fuel, there is simply not enough corn available. Blue Biofuels can accommodate strong growth in biofuels since Blue
Biofuels does not have those feedstock limitations. The BIOF process could replace half the fossil fuels used in the
US.
Blue Biofuels just announced reaching a significant milestone in the scaling of its proprietary Cellulose-to-Sugar (CTS)
reactor system. Testing results on a custom modified reactor system demonstrate the ability to convert cellulosic
material into sugars with high conversion at a throughput processing rate of 2.5 tons a day. This processing rate
represents an order of magnitude greater than the previous CTS reactor system and contains design features that
ensure further scalability.
This patented and proprietary technology system could be the answer to the biofuels revolution producing billions of
gallons, a year and making green energy production a reality while propelling BIOF to the top of what is estimated to
be a $248 Billion biofuel market segment

Airing This Week
On over 400 syndicated
News Talk stations
Featuring:E-Cite Motors ( VAPR)