The
Green Stock Journal
s an independent paid circulation newsletter and advertising report serving the financial sector
Copyright 2022 Green Stock Journal
For question, comments or to suggest an article topic please contact :

Editor@GreenStockJournal.com
Corn and Soybeans Near
Record Prices, Push Food
Costs Higher
Ukraine war, drought in South
America and biofuel demand
pressure signaling higher food
inflation to come. Pressure mounts
on traditional ethanol production as
the industry looks toward greater
reliance on
new technologies that
converts ordinary plant material
such as grasses, yard waste and
other plant based waste into sugars
that can then be used to create
ethanol and other biofuels.
RFA: 2021 California E85
sales shatter previous
record
Sales of E85 flex fuel in California
surged to a new record in 2021,
jumping 55 percent over 2020 levels
and nearly doubling since 2018,
according to new data released by
the California Air Resources Board.
REX American Resources
Reports Strong Q4
REX American Resources Corp. an
American producer and retailer of
ethanol , reports a significant
increase in sales revenue for Q4
2021 but cautioning that high corn
prices are likely to negatively impact
2022 results.
Boeing Buys Two Million
Gallons of Sustainable
Aviation Fuel for its
Commercial Operations
Boeing [NYSE:BA] announced a
supply agreement for two million
gallons (7.5 million liters) of blended
sustainable aviation fuel (SAF) with
EPIC Fuels to power its Commercial
Airplanes operations in Washington
state and South Carolina through
2022. The agreement is the largest
announced SAF procurement by an
airframer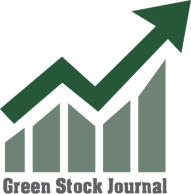 News, Information and Insight On Those Public Companies Dedicated To Environmentally Friendly Alternative Energy Sources.
The Biden administration's Green Energy Mandate and who may benefit from the focus on alternative
energy sources.
With the Biden administration's green energy mandate placing an emphasis on the phasing out of fossil fuels in favor of renewable energy
sources including ethanol, biodiesel and sustainable aviation fuels there is one industry player positioned to benefit significantly from this
focus.
An undiscovered company, among wall street investors, Blue Biofuels, trading under the symbol BIOF, has a primary patent and multiple
additional patents pending for a revolutionary new technology process that converts ordinary plant material such as grasses, yard waste and
other plant based waste into sugars that can then be used to create ethanol and other biofuels.
Most importantly BIOF expects to be able to do this at a much lower cost than companies that rely on corn to produce sugars for biofuels
with their revolutionary CTS 2.0 process.
This technological breakthrough could propel BIOF to the top of what is estimated to be a $248 Billion biofuel market segment by 2027.
BIOF is well positioned to expand their science and generate revenues within the lucrative Biofuels sector.
Corn and Soybean Farmers See Their Fertilizer Bill Go Up Over 60%
This huge spike in the cost of producing these crops may be a bad sign for the future of ethanol and sustainable aviation fuel.
With production costs and product shortages rising agricultural production will fall adding additional pressure to the food versus fuel debate.
The future of ethanol and sustainable aviation fuel may rest on the new production technologies converting ordinary pant materials into
these valuable fuel resources.
Is Sustainable Aviation Fuel Really Sustainable ?
Most experts agree that Sustainable Aviation Fuel (SAF) can play a critical role in reducing GHG emissions in the aviation sector, and most of the
world's largest airlines have made some form of commitment to reach net zero emission in the next 20 years. Several aircraft manufacturers are
even prepared to incorporate full SAF capabilities by the year 2030. The challenge, however, is not the industries commitment to the goal, but the
availability and cost of SAF currently being produced.
Currently the primary source of SAF production is either the conversion of the limited supply of used cooking oils or the conversion of feedstocks
including corn and soybeans creating a consistent food versus fuel debate and causing SAF production to be increasingly reliant on commodity
pricing and crop availability. The current lack of SAF being produced and the high cost of production does not make SAF viable to use in large
amounts at present. There are solutions on the horizon from newly developed technology that provides a near zero carbon footprint process that
can convert virtually any plant material – grasses, wood, paper, farm waste, yard waste, forestry products, fruit casings, nut shells, and the
cellulosic portion of municipal solid waste -- into sugars that are subsequently processed into biofuels including SAF at a potentially low cost and
high volume that will make Sustainable Aviation Fuel truly Sustainable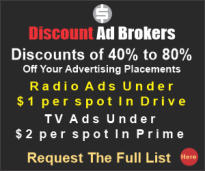 Blue Biofuels Accelerates and Solidifies the scale-up and commercialization of its patented Cellulose to
Sugar ("CTS") process for the production of cellulosic ethanol and sustainable aviation fuel.
Announcing that its 5th generation of the Cellulose-to-Sugar ("CTS") machine is on schedule and that testing and further
engineering towards larger volumes have started. Additionally, Blue Biofuels has laid out the roadmap forward and contracted
K.R. Komarek, Inc. to build the successors of the 5th generation CTS machine through to commercialization.
In tandem with building the successor of the 5th generation CTS model, Blue Biofuels is completing the process optimization to
enable the building of industrial-scale CTS systems. This includes the engineering and building of all auxiliary systems for larger-
scale feedstock/catalyst preparation and the processing of sugars into cellulosic biofuels.
EV auto sales are increasing by over 40 percent annually.
Which public companies will benefit the most?
Most of Europe, China, and 10 states in the US have already mandated that 100% of motor vehicles will be zero emissions by either the year 2030
or 2035. Worldwide car sales were around 66.7 million vehicles in 2021 and that number continues to rise. With EVs attributing to only around 5%
of that number it is estimated that by the year 2035 over 100 million zero emissions vehicles will be being manufactured annually.
Although some are backed by major manufactures most of the newcomers will not be successful. One company E-Cite Motors (VAPR) has
significant advantages over the others giving it a much better chance to thrive.
For more on E-Cite and an interview with Gene Langmesser visit
www.ecitemotors.com